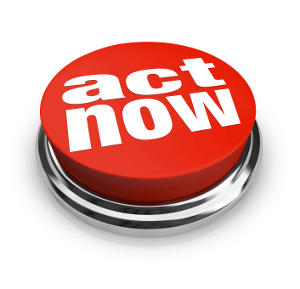 When Should I Start Planning My Events?
Congratulations, you made it to 2016! New Year, new goals, new responsibilities. Sounds exciting and maybe a little exhausting. If you're anything like the rest of us, the New Year can bring with it plenty of excitement AND plenty of opportunities to get overwhelmed with all the details. With managing staffs and relationships vendors, to managing your own work/life balance, there's a lot on your plate. Luckily, we're here to help by making your work life easier through skilled, strategic event planning that covers all bases, and then some.
Simply put, your work life is busy enough. Your year-round workplace celebrations – like employee appreciation day, the annual company picnic, and of course the end-of-the-year holiday party – should be stress-free, easy to plan, and ridiculously fun. So, you might be asking yourself: how do I do this? How do I ensure that all the parties in my office this year are parties my employees or co-workers actually want to attend?
Leave it to the Pros!
The answer: Hire an event coordinator that has a track record of proven success, professionalism, and is easy, flexible, and fun to work with.
Start by breaking down your year into smaller, more manageable portions. Different event types generally correspond with a particular time of year: picnic season ranges from April to October, whereas the holiday season starts as early as the beginning of November and can extend through January, depending upon the type of party you're thinking of having. Employee appreciation days can be scheduled year-round, as can product launches, company anniversaries, promotional events, team building retreats, professional seminars, and more.
You'll want to decide the event or (events) you want to host this year. As an example, we'll work with Jack, an imaginary client and HR director at a company with over 500 employees. Jack is responsible for coordinating a killer company picnic sometime in spring or summer, and a holiday party during the winter months.
An example of what Jack's picnic COULD look like, and a snapshot of pure holiday party potential.
Consultation & Execution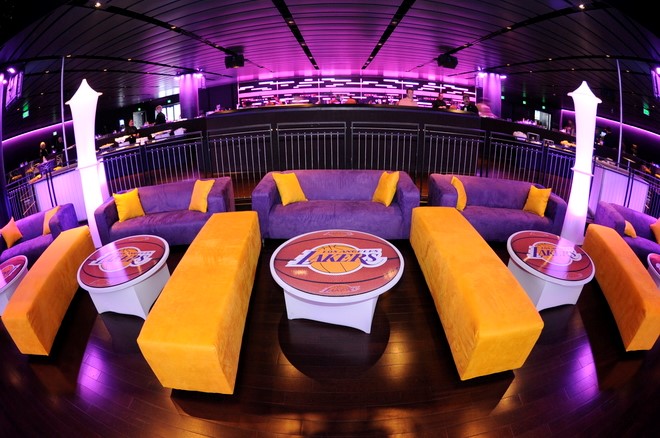 What should he do? After reaching out to us for a free consultation and estimate, Jack's got quite the task on his hands with not just one, but two events in the works. But even before he's had the time for his anxiety to creep up, we helped him with the initial planning. Jack's company picnic will be held in July at a park when the weather will be at its prime for maximum outdoor fun. The holiday party will be the first week of December, a time customary for many holiday parties. Jack chose to host the event at an indoor venue called the Marrakech House
We got to give it to Jack – he contacted us at the very beginning of the year for events that will happen several months in advance. This is proactive and professional, especially for events with moderate budgets.  Speaking of finances…
Determining Your Budget – and Why It Matters For Your Timeline!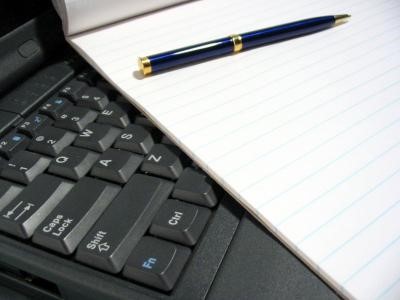 Your budget can help determine when you should start planning your event in a big way. Many event planners will require a minimum budget amount and deposit upon booking. After consulting with your planner, speak with your event committee and/or boss to determine when you will provide those funds. Sooner is always better to ensure that you get started as quickly as possible on the actual planning, which may include custom rentals, catering with dietary restrictions, or other specialized aspects for your party.
If you have a budget on the more modest side, say $10,000, or even on the moderate side (think $25-30k), it's likely that you'll need approximately two weeks from the initial consultation to produce your event.
But what about if you're not sure about ANY of the details of your event, and didn't contact the event planner in "enough time"? What about if you have an abnormally large guest list, a budget over $100,000, or other mitigating factors? To review, two to three weeks is the amount of time it takes to plan the average event.
But for larger-scale events, two or more months might be needed to lock down the venue, secure vendors, etc. So, be sure to plan for this if you're thinking of having a holiday party with a very large budget, or a multi-day conference that needs to seriously impress.
In Jack's case, all of his events were priced in the mid-range, yet he reached out months in advance – in January, for a July event and December event. Again, it's always better to begin planning earlier rather than later like they did to avoid any potential unforeseen issues.
Let's take a look at a sample timeline for Jack's December 2016 holiday party:
January 2016:
Contact the event planner and consult with them on each detail. Let them know how many people might be attending (note: it's better to overestimate this number rather than underestimate, to ensure that everyone has enough food and beverage to last the whole night). Discuss your budget, venues you like, and any special entertainment or attractions you'd like to include.
Provide deposit to secure date of your event.
Receive finalized proposal from event planner; review and ensure all parts are correct and in order.
February 2016:
Confirm the venue. The earlier this is confirmed, the better! That way, another party won't have the opportunity to snag the date.
If you have any changes to your proposal, contact your event planner and let them know now. What's our motto here? The sooner the better!
March – July 2016:
The event planner in charge should reach out to you with for any questions, concerns, add-ons, etc.
If you haven't heard from your planner or have a question, a change in your guestlist, budget change, or other change in plans, let your planner know immediately.
August – October 2016:
Check with your event planner about any special permits you might need. For example, some venues require permits for professional sound systems or special equipment for live performances.
Invitations should be sent out one month ahead of the event to give guests plenty of time for scheduling. Decide what type of invitation you want, budget permitting.
November 2016
We're in the final stretch! Finalize and send your invitations.
Make sure all vendors are secured – flowers, catering, linens, DJ, live entertainment, setup and takedown.
Find out who the on-site event manager at your event will be. Your event planner should have that information.
Day of Event:
Communicate with your on-site event manager as to when you should arrive. Often times, an event manager may want you to arrive a bit earlier than the rest of the guests to take a final look and approve/amend any last-minute changes.
Relax and enjoy!!!! And, make sure to take lots of photos, naturally.
What is the end result?
The event: A "Hawaiian Nights"-themed holiday party
The people: 600 guests
The date: December 3, 2016
The location: The Roosevelt Hotel
The budget: $100,000.00
The verdict: Unbelievably fantastic!
So, let's recap. When planning your next event:
Have some ideas of your own before contacting an event Coordinator, e.g. about how many people might attend, the kind of venues you like, and how much money you're willing and able to spend.
Make sure your event planner creates a proposal for the event. Share it with your team, deliberate, and report any changes back to your planner so that they can be implemented as soon as possible.
Keep lines of communication open between everyone involved.
The earlier, the better! If you can, contact a planner as far in advance to make sure you get everything you want and need for the big day.
Embrace and enjoy the process! With the help of an experienced event coordinator, you'll have no problem making your event dreams come to life.
Looking for an event agent to make this whole thing easier? You got it: contact us right here on our website to see what we can do for you. We can't wait to plan with you!
An excellent holiday party is one where no detail goes overlooked – this particular party was no exception. The buffet-style menu kept guests well-fed all night, while the bar with drink tickets allowed guests to enjoy premium beverages throughout the evening. Guests also enjoyed a professional photo booth to capture memories from the event, using fun props like feather boas, signs and oversized glasses provided by the our team. Meanwhile, some guests cozied up to our winter wonderland-inspired décor for their own custom "photo-shoot". Overall, this party truly put the "wonder" in "winter wonderland"! With a wide array of delicious food options, titillating entertainment, high-energy music, and a sprinkling of mischief, guests were transported from the office to a magical winter paradise filled with welcome surprises.