We like to introduce PEPS Inc. not by discussing what we can do, but by discussing our culture and what drives us. Providing great customer service is what gets us out of bed in the morning. Our success is driven by our values; which shape the way we do our work, the projects we pursue, and the interactions we have with our customers, colleagues, partners, and suppliers. We pledge to:
1) Be a great company to do business with—for clients and suppliers.
2) Provide only superior services.
3) Foster client communication and provide polite customer service.
4) Educate our clients.
5) Stay creative and be forward thinking, proactive, entrepreneurial and adaptive.
6) Promote trust and credibility through legal and ethical conduct.
7) Promote diversity of experience, culture, ideas and opinions.
Contribute proactively to a better community.
Premiere Event and Promotion Services Inc. is proud to have received the National Capital Business Ethics Award. This award recognizes companies that exemplify a strong commitment to business excellence and to the highest standards of civic and social responsibility, integrity and ethical conduct in the Greater California region.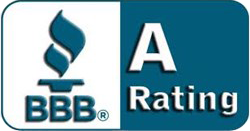 We are an accredited member of the Better Business Bureau (BBB) and maintain an "A" rating.
PEPS Inc. Texas S Corporation. The company was founded in March 2015. PEPS Inc.
Our experience includes clients from almost all industry sectors, including: non-profit, association and foundation; public affairs; finance and real estate; education; legal; restaurant and hospitality; media and communications; technology; health and medical; government; retail; transportation; and professional services. We develop long-term relationships with clients by emphasizing education, communication, flexibility and an ethical approach to business.